You Cannot go wrong with Eggs
PFF Breakfast Part 2!
Today I am going to show you how to make the most delicious and simple breakfast starring two sunny side ups and sourdough toast.
I have talked about PFF Breakfast before. This meal is going to attend to protein fat fibre and greens in your meal. My previous post on this gives you detail about how these macronutrients will help to keep you not only full, but also energised and have clarity of mind.
I woke up this morning feeling not too good - frazzled, absorbing stress from my roommate and needed a meal to keep me grounded. I also was craving something savoury; what better way than to use grass fed butter, olive oil and cage free eggs?!
Benefits of ingredients
The eggs provide protein, EVOO and butter provides fats, greens provide fibre and the sourdough provides that gut benefit and carbohydrates.
Himalayan Pink Sea Salt provides a range of micronutrients including potassium, magnesium and other electrolytes which play a role in cells doing their jobs everyday! I suggest sticking to both sea and pink salts from reputable sources in order to get those electrolyte benefits in as compared to table and iodized salts which are contaminated and contains way too much sodium.
Well rounded I can safely say!
Recipe
Two large cage free organic eggs

Two to three pieces of sourdough bread, cut into slices

Drizzles of extra virgin olive oil (EVOO)

Pinch of Himalayan pink sea salt

Pinch of black pepper

up to 1 tbsp of unsalted grass fed butter

1 cup of organic salad greens

2 tsps white balsamic vinegar *
Instructions
Heat a small saucepan to medium level and add 1/4 tbsp of unsalted butter.

Place the sourdough pieces in the saucepan and drizzle EVOO on top, keep tossing the bread for three minutes.

Put the sourdough toast on a big plate.

Add 1/4 to 1/2 tbsp of butter (this is completely up to you) into the saucepan and once it starts to melt, add the egg.

Add black pepper on top whilst it's cooking.

Cook the egg to your preference (I chose sunny side up) and repeat step 4 for the other egg.

Dress the eggs with pink sea salt

Plate the greens at the side to form a nice base and add the balsamic vinegar on top.
*Option to use hot sauce or normal balsamic vinegar too.
To up your fat content, add mashed avocado and a little bit of red pepper for extra crunch in the vegetables.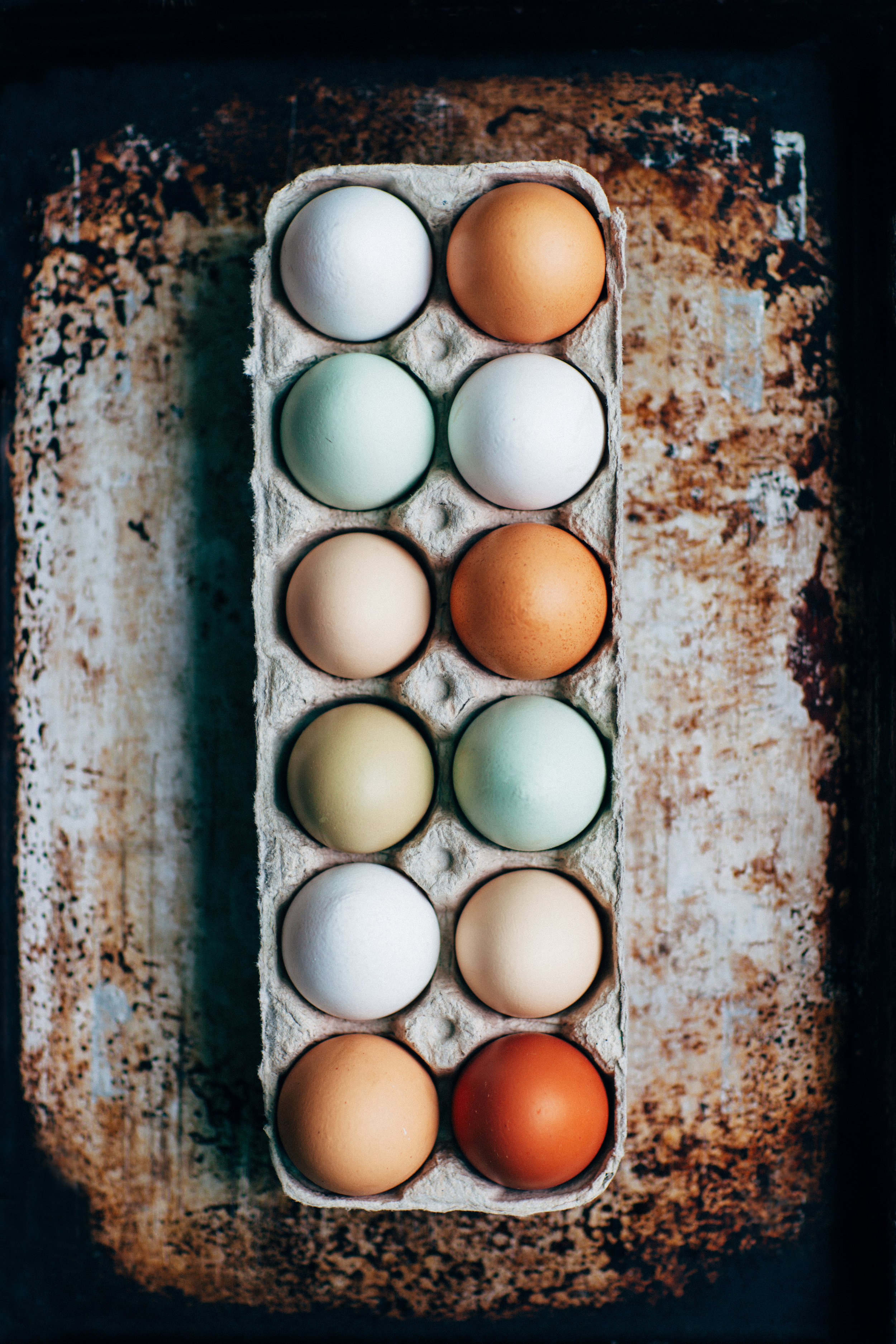 want more savoury recipes?
My clients do too and they get more ideas through my seven simple recipes guide here. If you ever need simple ingredients and short steps to get you an amazing plate of nutrients, this guide will provide you all that you need.